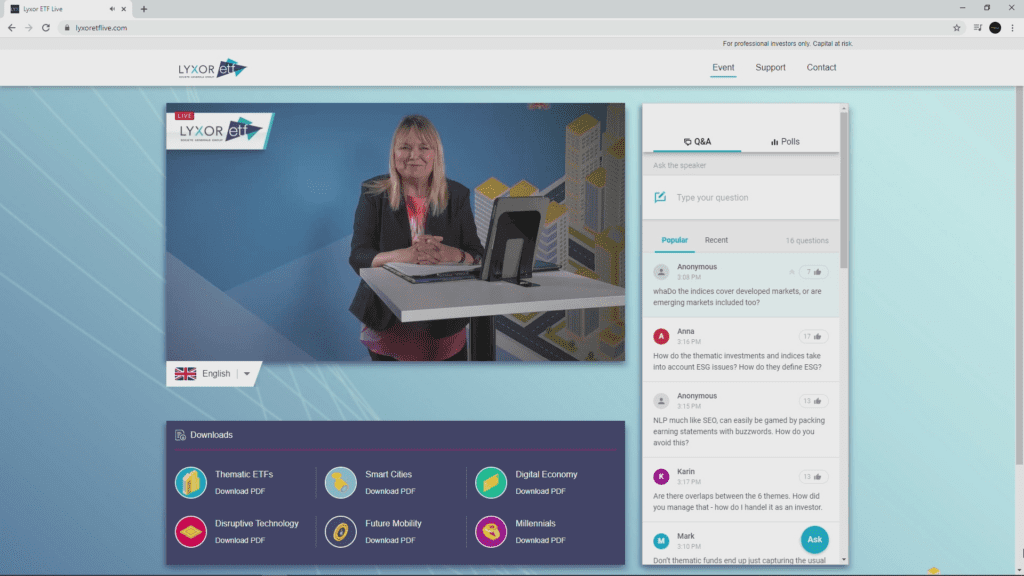 An Interactive Virtual Masterclass
in Thematic ETFs
Featuring speakers from Lyxor and MSCI alongside thematic experts from the five fields most relevant to investors today: Disruptive Technology and Digital Economy, Smart Cities and Future Mobility, and Millennials.
A unique virtual live event designed to be interactive, with a Q&A answered by the panel. The event will be held in English and live translated into French, Italian and German.
Lyxor partnered with We Are Collider and Beings to produce their masterclass.
Beings provided the platform development and broadcast production.
Event video, website platform development
Broadcast, technical, multi-language
Studio & remote broadcast production, streaming, website
Lyxor ETF
lyxoretf.co.uk
We Are Collider
wearecollider.com