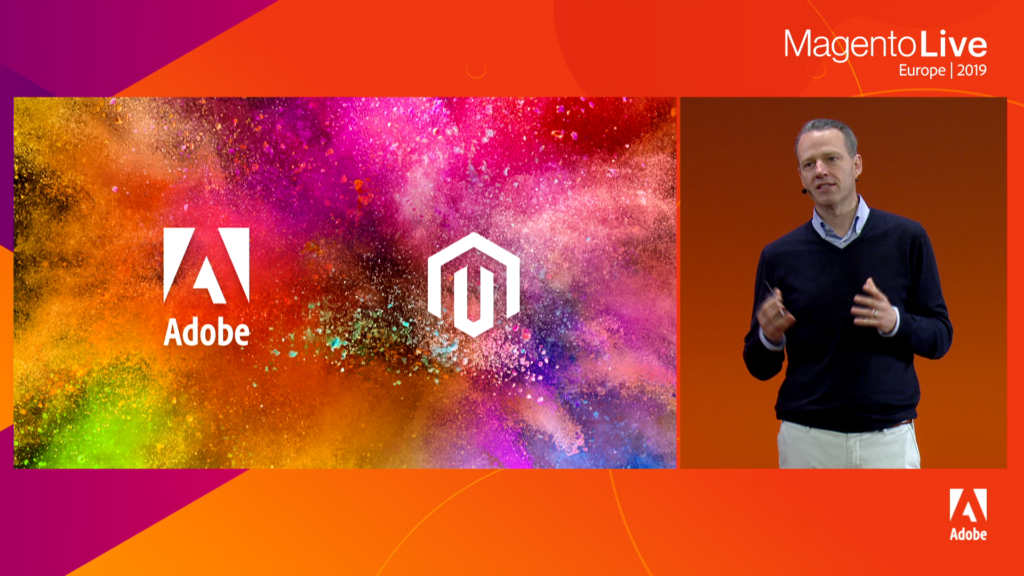 Taking the Digital Marketplace
to new heights.
Magento partners see the latest trends & join to make the eCommerce user experience effective, reliable and unique.
Connecting the European community.
Adobe partnered with GPJ UK and Beings to produce their European Conference broadcasts.
During MagentoLive, more than 2,000 atten­dees from over 50 coun­tries descend­ed on Ams­ter­dam to see how their peers had tak­en their dig­i­tal expe­ri­ence to new heights. They also learned more about Adobe and Magento's joint vision and got a sneak peek at the lat­est fea­tures of Magen­to Commerce.
Beings provided the technical management & broadcast production solution to broadcast 75x Keynote and Breakout sessions.
Event video, conference broadcast
Broadcast production, recordings, playback, streaming
George P Johnson
gpj.co.uk