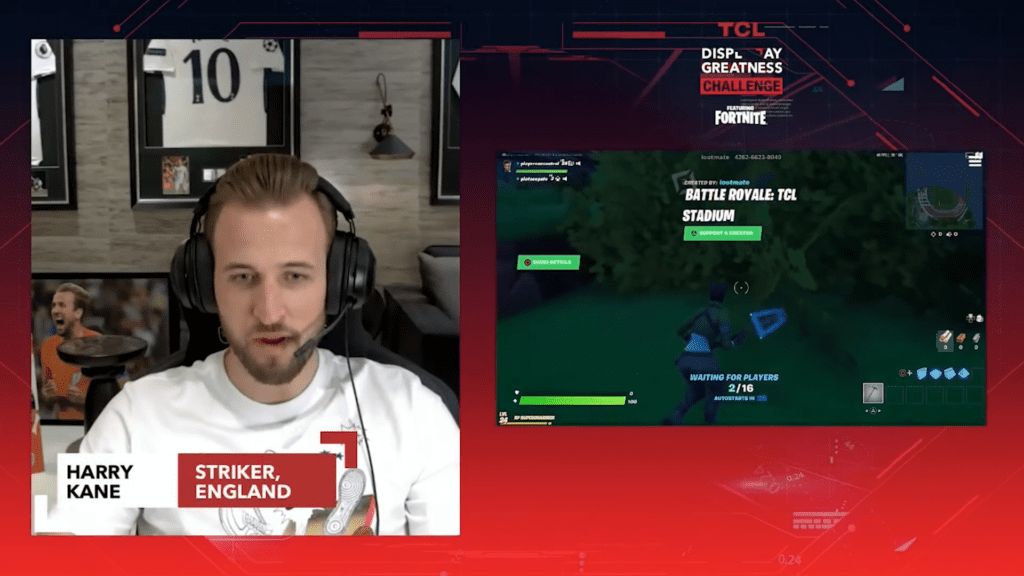 Football superstars invite you to be
part of the challenge.
An exclusive time for the community to join and perform in the TCL Display Greatness challenge.
Euro 2020 football superstars play Fortnite with community influencers.
The highest performance demands the best setting but also the best teammate so TCL is proud to utilise the best tech for gamer communities to unite pros and fans to show that everyone really can be part of the game.
TCL partnered with Rooftop2 and Beings to produce their live event video.
Event video, centralised remote production
Beam, remote broadcast production
TCL
tcl.com
Rooftop2 Productions Inc.